For the Love of A.B.T.: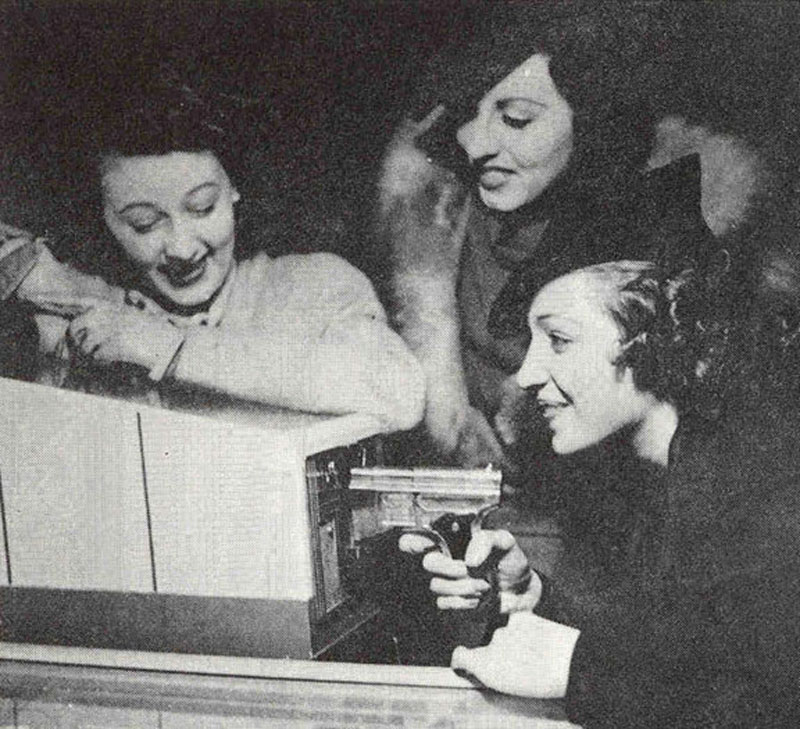 I don't know exactly why I fell in love with A.B.T. gun games, and other coin-operated devices that they made, but I did. Over 45 years ago.
This photo of three lovely ladies playing a Target Skill (Model F) game is one that is particularly cool in my mind. What was the occasion? A trade show or perhaps just in a bar somewhere?
If you also are a fan of these gun games, I can help you with parts or information about them. Just send an e-mail to
Roger@CrowRiver.com
or give me a call, toll free, at 888-596-4992.
To go to the section of the web site that has information and parts availability for A.B.T. games, click
here
.
Roger Hilden