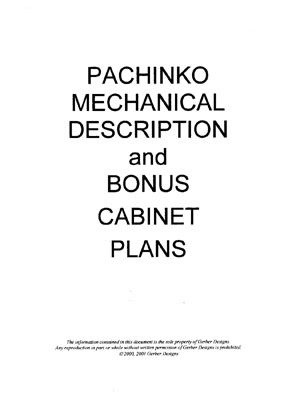 Pachinko Instruction Manual & Cabinet Plans
Here is a nicely done instruction manual for the pachinko games.
Describes a generic model but covers all the usual features found.
Also includes plans to make a cabinet for your machine.

Soft cover, 12 pages
8 1/2" by 11" format
No ISBN No.

BK314 $9.95