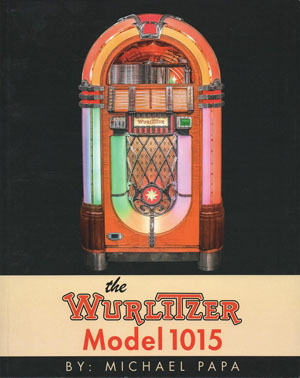 The Wurlitzer Model 1015
Michael Papa has put together a nice all color book on the history of the iconic Wurlitzer 1015 jukebox. A fun read with many historical photos and documents. A must have book for the fan of Wurlitzers as well as those that own the model 1015.

Soft cover, 188 pages
8" by 10" format
No ISBN No.

This book is out of print (very limited availability).

BK310 $65.00