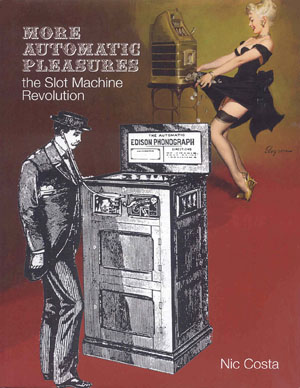 More Automatic Pleasures, the Slot Machine Revolution
This book is a compilation of articles written by Nic Costa about the growth and development of the slot machine industry in the USA and the UK from the 1870s and beyond. A great companion piece to his earlier book Automatic Pleasures, The History of the Coin Machine.

Soft cover, 178 pages
8 1/2" by 11" format
ISBN No. 978-9963-2917-4-8

This book is out of print (very limited availability).

BK308 $44.95
We're sorry, this item is sold out.