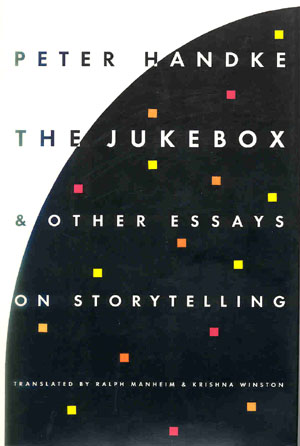 The Jukebox & Other Essays On Storytelling
This book is a bit esoteric for the coin-op collector but perhaps there is a hole in the bookshelf of the serious jukebox collector for it. Peter Handke tells three stories in the book, one being about a desire to write about the allure of the jukebox.

Hard cover, 167 pages
5 1/2" by 8 1/2" format
No ISBN No.

This book is out of print (limited availability).


BK294 $14.95