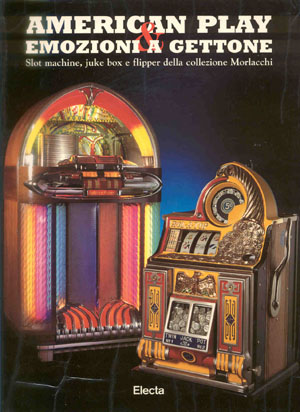 American Play & Emozioni A Gettone
Here is a very nice book, full of color photographs of slot machines, jukeboxes and pinball machines gleaned from the collection of collector/restorer Luciano Morlacchi. Also includes historical information about the formation of the coin-op industry. Written in Italian but still a great photo book to have in your library.

Soft cover, 125 pages
10" by 12" format
ISBN No. 88-435-5860-9

This book is out of print (very limited availability).

BK291 $65.00