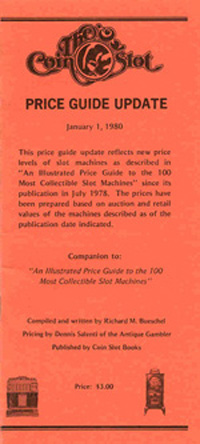 Price Guide for the Illustrated Guide to Slot Machines
Here is the original companion price guide to the ground breaking Dick Bueschel slot machine book.
Printed in 1980. A nice addition to the collector who has the original books.

Soft cover, 24 pages
4" by 8 1/2" format
No ISBN No.

This book is out of print (very limited availability).

BK285 $5.00