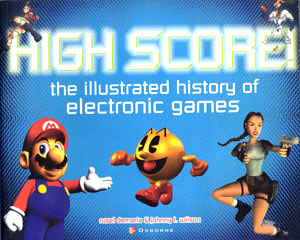 High Score, The Illustrated History of Electronic Games
Here is the ultimate history of electronic games. Includes both coin-op versions of the early popular games as well as home game systems. Lots of original artwork and information tidbits that makes for an interesting read.

Soft cover, 328 pages
10" by 8" format
ISBN No. 0-07-222428-2

This book is out of print (limited availability).

BK277 $34.95