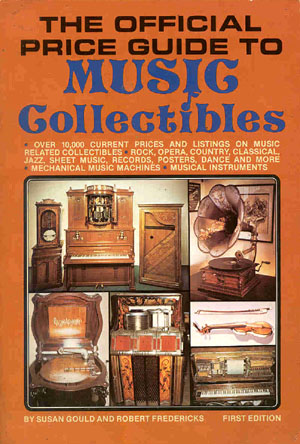 The Official Price Guide To Music Collectibles
Susan Gould and Robert Fredericks were the first to put together a price guide for the collecting area of music machines and related items back in 1980. The prices are out of date now but this book still serves as a great reference for what the music machine and memorabilia collector should be looking to add to their collections.

Soft cover, 412 pages
5 1/2" by 8 1/2" format
ISBN No. 0-87637-010-5

This book is out of print (very limited availability).

BK274 $24.95