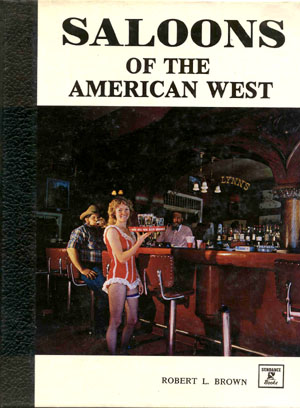 Saloons Of The American West
Here is a very nice book on the early days of the American saloon. Written by an expert in the field, Robert Brown. Contains many vintage photographs of early saloons, both exteriors an interiors. Of special interest are dozens of great color photos of tokens that were used in the saloons back in the day.

Hard cover, 144 pages
8 1/2" by 11" format
ISBN No. 0-913582-24-7

This book is out of print (limited availability).

BK272 $39.95