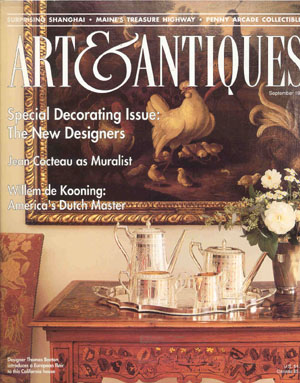 Art & Antiques Magazine, Dr. Smith Collection
Here is a short article about the sale of the Dr. Smith arcade machine collection and its significance to the antiques collecting community.

Soft cover, (2 pages)
8 1/2" by 11" format
No ISBN No.

This magazine is out of print (very limited availability).

BK265 $19.95
We're sorry, this item is sold out.