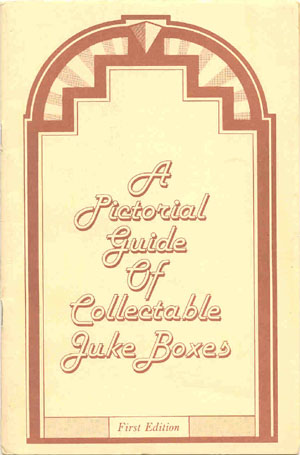 A Pictorial Guide Of Collectable Juke Boxes
This little book was published by Jukebox Junction as a field guide to the identification of jukeboxes by collectors out searching to add to their collections. Shows photos of your favorite Wurlitzers, Seeburgs, Rockolas and AMIs and includes the year of manufacture and dimensions. A nice addition to any jukebox collectors library.

Soft cover, 24 pages
5 1/2" by 8 1/2" format
No ISBN No.

This book is out of print (very limited availability).

BK256 $7.95