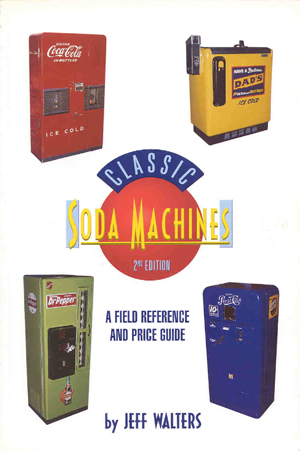 Classic Soda Machines
Here is the almost impossible to find 2nd edition of Jeff Walters' field guide for classic soda machines. Greatly expanded from the 1st edition. The 3rd edition has since been published, and covers all the same ground, but you need this book to complete your set.

Soft cover, 312 pages
6" by 9" format
No ISBN No.

This book is out of print (very limited availability).

BK254 $95.00
We're sorry, this item is sold out.