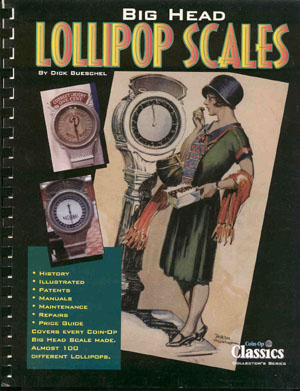 Big Head Lollipop Scales
Big Head Lollipop Scales is part of the Collector's Series of books by the late Dick Bueschel. It covers all the different manufacturers of this type of scale and contains a wealth of information that is not found in any other books. Photos, patent drawings and original manufacturer literature make this a valuable collector's resource. One of the hardest coin-op books to find.

Spiral bound, 242 pages
8 1/2" by 11" format
ISBN No. 1-885160-01-X

This book is out of print (very limited availability).

BK240 $165.00
We're sorry, this item is sold out.