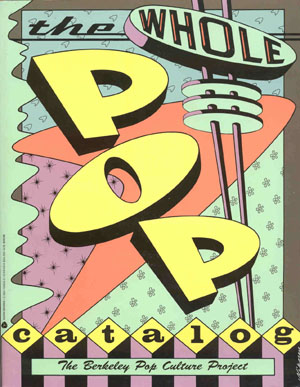 The Whole Pop Catalog
The Whole Pop Catalog is a compilation of thousands of pop culture items assembled in book form by the Berkeley Pop Culture Project. Fascinating reading from cover to cover with items from Abbott & Costello to Yo-Yos. Includes listing for jukeboxes and gambling items including slot machines.

Soft cover, 608 pages
8 1/2" by 11" format
ISBN No. 0-380-76094-0

This book is out of print (limited availability).

BK228 $8.95