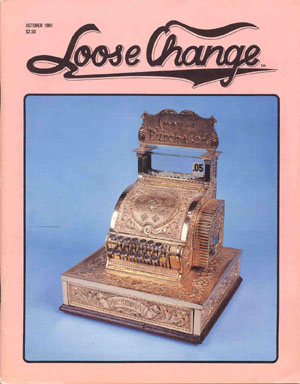 Loose Change, Cashing In On Cash Registers
Okay, so this isn't really a book. But if you collect cash registers you will want this magazine in your book collection. Lots of nice photographs and information on cash registers not found anywhere else.

8 1/2" by 11" format
No ISBN No.

This magazine is out of print (very limited availability).

BK226 $24.95