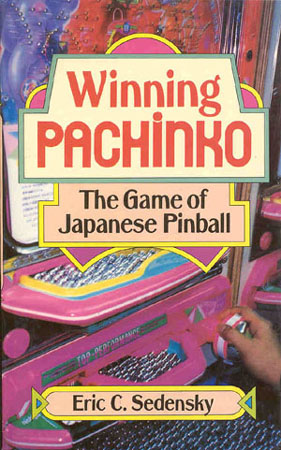 Winning Pachinko, The Game of Japanese Pinball
Eric Sedensky loves the game of pachinko. So much so that he wrote a book about it. Included are chapters on the history of the game, the parlors that contain them, how to play as a beginner and strategies to make you a better player. A very hard to find reference book for the fan of these Japanese pinball games.

Soft cover, 138 pages
4 1/2" by 7" format
ISBN No. 4-900737-28-3

This book is out of print (very limited availability).

BK224 $95.00
We're sorry, this item is sold out.