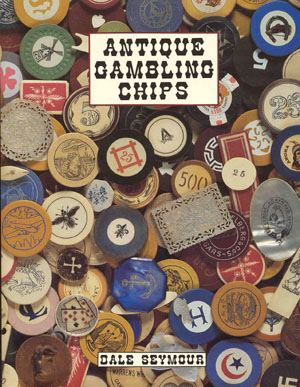 Antique Gambling Chips
Here is a book that isn't exactly coin-op but many coin-op collectors also like gambling related items. Dale Seymour has put together the definitive work on the subject with hundreds of illustrations. Also includes reproductions of old catalogs containing chips and related items and a value guide.

Soft cover, 286 pages
8 1/2" by 11" format
ISBN No. 0-9614273-0-2

This book is out of print (limited availability).

BK212 $24.95