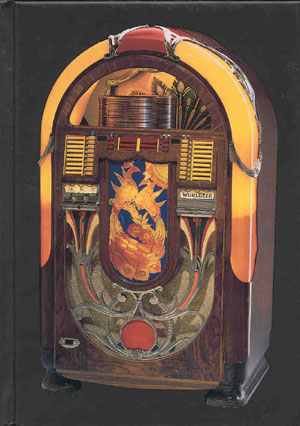 Johann StrauB Meets Elvis
Here is a very interesting book by Werner Weib. The text is all in German so I don't know the connection between Johann StrauB and Elvis but even so it is a great book with hundreds of beautiful color photos of jukeboxes and wall boxes. Also has some history of the development of the jukebox and other automatic music machines.

Hard cover, 382 pages
5 1/2" by 8" format
ISBN No. 3-89790-188-9

This book is out of print (very limited availability).

BK211 $65.00