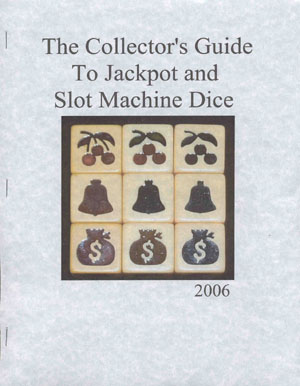 The Collector's Guide To Jackpot and Slot Machine Dice
Mike Sanford put together this book in an effort to list the different types of dice that have been produced to be used to play slot machine type games. It is also useful as a source of information on replacement dice for dicer trade stimulators.

Soft cover, 28 pages
8 1/2" by 11" format
No ISBN No.

This book is out of print (very limited availability).

BK210 $65.00