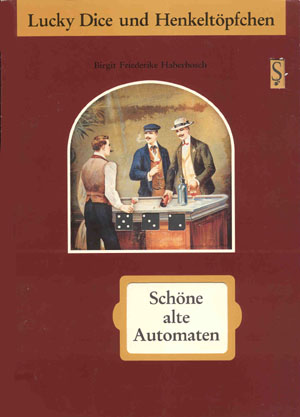 Lucky Dice und Henkeltopfchen
Lucky Dice und Henkeltopfchen with a subtitle of Schone alte Automaten is a fantastic book of European coin machines, covering all the major categories. Although the text is in German it is still a great book to have in your library with hundreds of beautifully photographed machines, many of which are not included in any other coin-op book.

Soft cover, 218 pages
8 1/2" by 12" format
ISBN No. 3-87439-265-1

This book is out of print (very limited availability).

BK209 $95.00