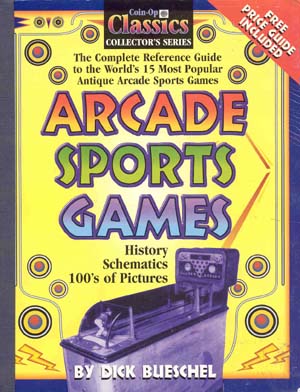 Arcade Sports Games
Arcade Sports Games was part of the Collector's Series of books by Dick Bueschel. Covers fifteen sports related arcade games. Page after page of original brochures, schematics and other related inofrmation. Even though the group of collectors that have these types of games may be a bit limited, it is still a great reference book with much of the information not found any other place.

Spiral bound, 274 pages
8 1/2" by 11" format
ISBN No. 1-885160-03-8

This book is out of print (very limited availability).

BK202 $165.00