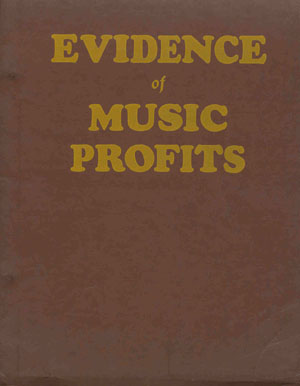 Evidence of Music Profits
The Violano-Virtuoso is recognized as one of the greatest coin-op machines ever made and is much sought after by collectors. But, when it first came out, it was also heralded as one of the great inventions of its day. The Mills Novelty Co. promoted it heavily and as part of that promotion they published a book that included hundreds of testimonial letters and photos of machines on location. A pristine example of this book was lovingly reproduced in the 1970s by K & F Publishing and is in itself a much sought after collectible. I wonder, has anyone gone to the locations listed in this book and looked in the basement?

Soft cover, 216 pages
8 1/2" by 11" format
No ISBN No.

This book is out of print (very limited availability).

BK191 $165.00