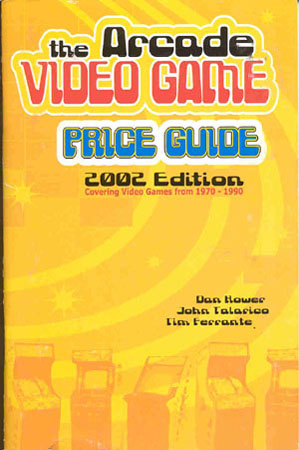 The Arcade Video Game Price Guide
Before 2002 there wasn't an organized system of video game pricing, even though the collecting of video games had become pretty well established. Well Dan Hower, John Talarico and Tim Ferrante took care of that with this book. Includes prices for virtually all the video games produced up to that time and also has a primer for video game collecting. It is a well done valuable resource.

Soft cover, 74 pages
5 1/2" by 8 1/2" format
ISBN No. 0-9710229-0-9

This book is out of print (very limited availability).

BK190 $19.95
We're sorry, this item is sold out.