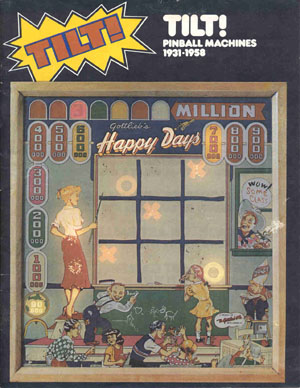 Tilt!, Pinball Machines 1931-1958
This book was produced in association with a traveling exhibition of pinball machines in Canada from the fall of 1974 though the summer of 1975. Includes a synopsis of the history of pinball machine development as well as a section on playing pinball and a (acknowledged as incomplete) list of games produced from 1931-1955. This is a much sought after pinball title, especially for the collector of wood rail pins.

Soft cover, 30 pages
8 1/2" by 11" format
No ISBN No.

This book is out of print (very limited availability).

BK188 $95.00
We're sorry, this item is sold out.