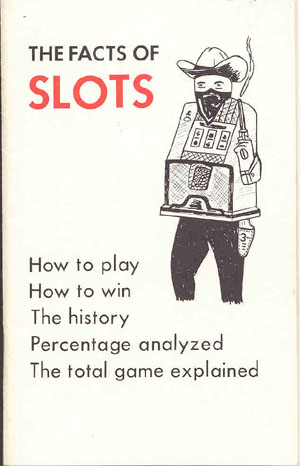 The Facts of Slots
This little book was originally published to aid gamblers in getting an edge when playing slot machines. In the process it goes into some history and also detail about the inner workings of the one-armed bandit.

Soft cover, 48 pages
4" by 7" format
No ISBN No.
Note: Cover design may vary.

This book is out of print (limited availability).

BK187 $9.95