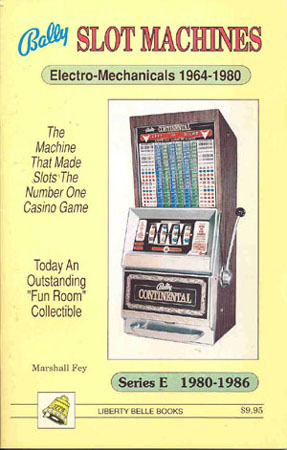 Bally Slot Machines, Electro-Mechanicals 1964-1980
Marsh Fey has put together the book that you want in your library if you like the Bally slots of the 60s and 70s. Hundreds of photos and copies of flyers for this very collectible family of slot machines. Now in its 3rd edition, it includes a nice cross reference by year of manufacture.

Soft cover, 82 pages
5 1/2" by 8 1/2" format
No ISBN No.

BK171 $14.95