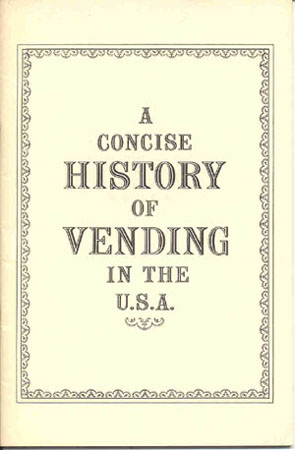 A Concise History of Vending in the U.S.A.
A cute little book on the history of vending, published in 1961. That would make it the first coin-op book I believe. Published to commemorate the 75th anniversary of vending in the US.

Soft cover, 46 pages
5 1/2" by 8 1/2" format
No ISBN No.

This book is out of print (very limited availability).

BK169 $44.95