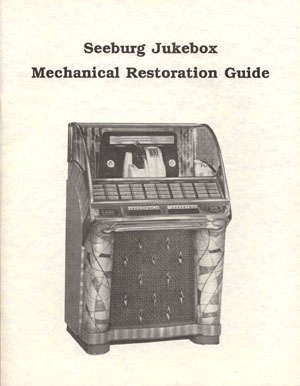 Seeburg Jukebox Mechanical Restoration Guide
A very handy book by Joseph Dziedzic for the owners of Seeburg jukeboxes. Covers the tools needed, the credit and cancel unit, the electrical selector, the main mechanism, remote control equipment and wall boxes, conversion to free play and other related subjects.

Soft cover, 28 pages
8 1/2" by 11" format
No ISBN No.

This book is out of print (limited availability).

BK163 $19.95