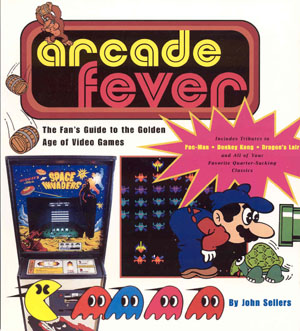 Arcade Fever
Arcade fever took the country by storm in the early 80s. Now that generation has become the collectors of these vintage video games and the fever is back. John Sellers has compiled a tribute to all the quarter sucking classics that we remember fondly. Lots of color photos of all the classic games, along with historical information. A must for the library of the video game collector or fan.

Soft cover, 160 pages
8" by 9" format
ISBN No. 0-7624-0937-1

This book is out of print (very limited availability).

BK158 $65.00