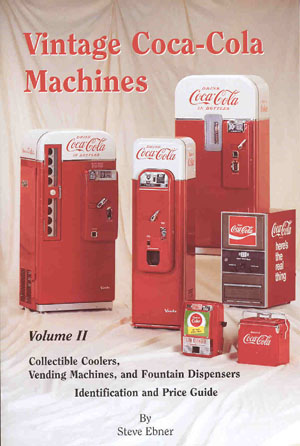 Vintage Coca-Cola Machines, Volume II
This is the book you need to have with you when you are out there looking for the "red." Steve Ebner has compiled a great volume for those collectors who specialize in only Coke machines. Many photos of rare machines but also the guidebook for you to use when out hunting for machines made between 1959 and 1968. Coolers and fountain dispensers are also part of this volume. Includes a 2004 price guide.

Soft cover, 136 pages
6" by 9" format
No ISBN No.

This book is out of print (limited availability).

BK153 $34.95