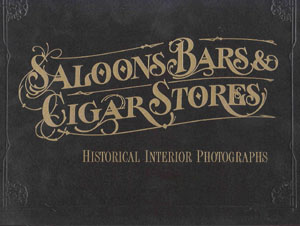 Saloons Bars & Cigar Stores, Historical Interior Photographs
This is the most luscious book on saloon and bar interiors that has ever been done. Roger Kislingbury is no stranger in coin-op collecting circles and this is a fantastic collection of early photographs. There is something for every collecting taste, back bars, cash registers, brewery, billiards and of course coin-op machines. You could even cut it up and frame them for your game room.

Hard cover, 336 pages
12" by 9 1/2" format
ISBN No. 0-9675481-0-1

This book is out of print (very limited availability).

BK150 $95.00