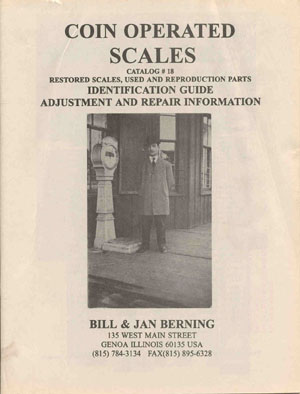 Coin Operated Scales
Originally issued as a catalog of available parts for coin operated scales by Bill and Jan Berning, it is also chock full of diagrams and adjustment and repair information. A nice reference for the scale collector.

Soft cover, 48 pages
8 1/2" by 11" format
No ISBN No.

This book is out of print (very limited availability).

BK140 $10.00
We're sorry, this item is sold out.