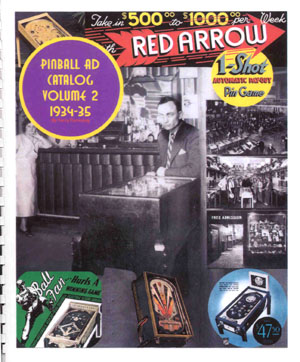 Pinball Ad Catalog, Volume 2, 1934 - 35
Terry Cumming does it again with volume 2 of his collection of old ads for pinball machines. An even more comprehensive compilation than volume 1. This set is a must for anyone interested in pre-flipper and payout pins.

Spiral bound, 364 pages
8 1/2" by 11" format
ISBN No. 0-9731332-0-1

This book is out of print (very limited availability).

BK127 $65.00
We're sorry, this item is sold out.