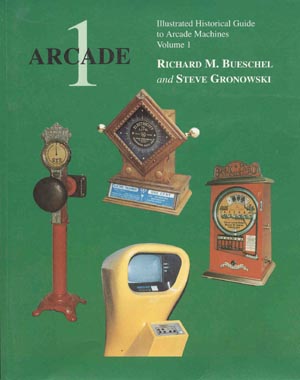 Illustrated Historical Guide to Arcade Machines, Volume 1
This book by Dick Bueschel and Steve Gronowski was originally scheduled to be part of a series of five books covering the history and listing photos and descriptions of 500 different arcade machines. Alas, this is the only volume that ever made it to print. And with the recent increased interest in arcade machines, it has become a very sought after title.

Soft cover, 304 pages
8 1/2" by 11" format
ISBN No. 086667-051-3

This book is out of print (limited availability).

BK120 $59.95

This book is also available autographed by the author Dick Bueschel.

BK120A $95.00