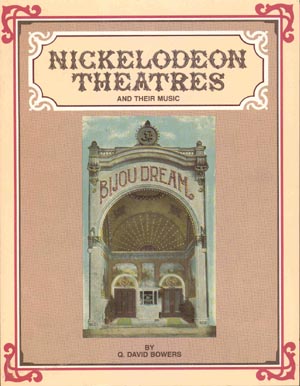 Nickelodeon Theatres and Their Music
Q. David Bowers has put together another great work regarding the early days of theatre and music. Lots of crossover information to coin-operated musical instruments and penny arcades.

Soft cover, 212 pages
8 1/2" by 11" format
ISBN No. 0-911572-50-3

This book is out of print (limited availability).

BK118 $24.95

This book is also available in hard cover, with dust jacket, and autographed by the author Q. David Bowers.

ISBN No. 0-911572-49-X

BK118H $39.95