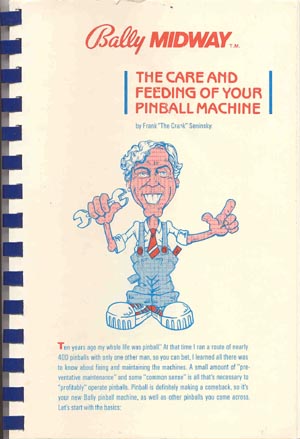 The Care and Feeding of Your Pinball Machine
This little book is much sought after by pinball collectors because of the difficulty in finding it and for the practical information and great illustrations it contains.
It has been reprinted, but this is the original color version issued by Bally.

Spiral bound, 20 pages
5 1/2" by 8 1/2" format
No ISBN No.

This book is out of print (very limited availability).

BK117 $49.95
We're sorry, this item is sold out.