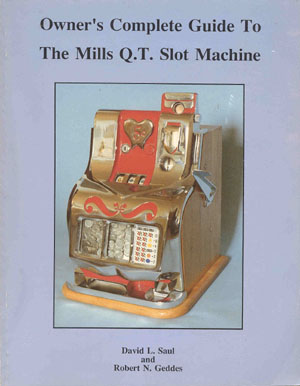 Owner's Complete Guide To the Mills
Q. T. Slot Machine
If you are a collector, or even just a fan, of the Mills Q. T. slot machine you really should have this book in your library. It is the definitive work on keeping these cute little machines in working order.

Soft cover, 160 pages
8 1/2" by 11" format
No ISBN No.

This book is out of print (limited availability).

BK105 $65.00