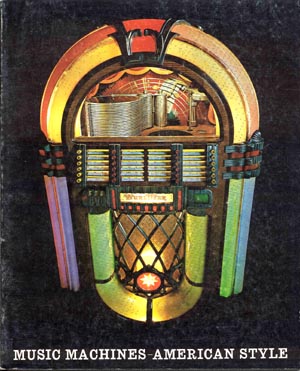 Music Machines - American Style
This book is a catalog that was published in conjunction with the 1971 Smithsonian Institute exhibition of the evolution of music machines in America. A very nice historical record, showing some of some of the finest pieces in the Smithsonian's collection.

Soft cover, 140 pages
8 1/2" by 10 1/2" format
No ISBN No.

This book is out of print (very limited availability).

BK101 $34.95