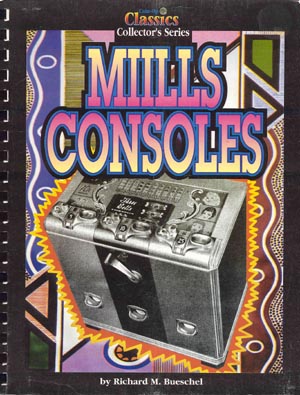 Mills Consoles
This is one of the Coin-op Classics Collector's Series books by Dick Bueschel. Covers many of the console slot machines produced by Mills in the 30s and 40s. Full of reproductions of original literature. A must-have book for the console collector or enthusiast. The production run on this book was small and is subsequently hard to find. Includes the original price guide.

Soft cover, 120 pages
8 1/2" by 11" format
ISBN No. 1-885160-00-3

This book is out of print (very limited availability).

BK100 $165.00