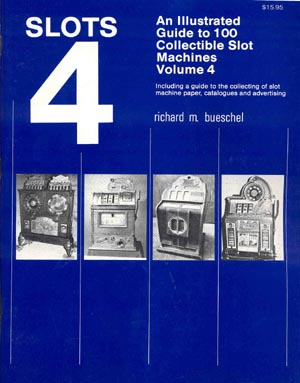 An Illustrated Price Guide to the 100 Most Collectible Slot Machines - Volume 4
The forth and last of Dick Bueschel's slot machine book series. In addition to 100 more slot machine photos and descriptions, this book contains a wealth of historical information on early slots including a color center section reproducing a portion of an Albert Pick catalog from 1901. A fantastic reference source.

Soft cover, 157 pages
8 1/2" by 11" format
ISBN No. 0-86667-045-9

This book is out of print (limited availability).

BK098 $65.00