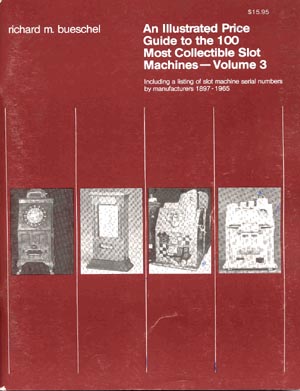 An Illustrated Price Guide to the 100 Most Collectible Slot Machines - Volume 3
This is the third in the Dick Bueschel slot machine book series. Photos and historical information on 100 more collectible slot machines. Also includes a listing of slot machine serial numbers that makes a great reference tool.

Soft cover, 142 pages
8 1/2" by 11" format
ISBN No. 0-86667-008-4

This book is out of print (limited availability).

BK097 $65.00