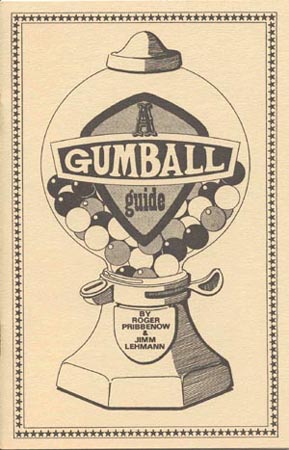 A Gumball Guide
This was the first attempt at compiling the different types of gumball and peanut machines, put together by Roger Pribbenow and Jimm Lehmann way back in 1981. Even though other books have been printed since then that are more extensive, this little volume contains some great illustrations and historical information.

Soft cover, 26 pages
5 1/2" by 8 1/2" format
No ISBN No.

This book is out of print (very limited availability).

BK094 $24.95