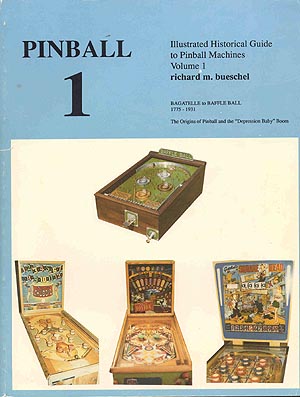 Pinball 1, Illustrated Historical Guide to Pinball Machines - Volume 1
This is Dick Bueschel's first pinball book. It is similar to the format of the Encyclopedia series, but with 100 different machines and much, much more historical information about pinball. This is a must have for the pinball collector interested in the origins of the game.

Soft cover, 246 pages
8 1/2" by 11" format
ISBN No. 0-86667-047-5

This book is out of print (limited availability).

BK090 $44.95