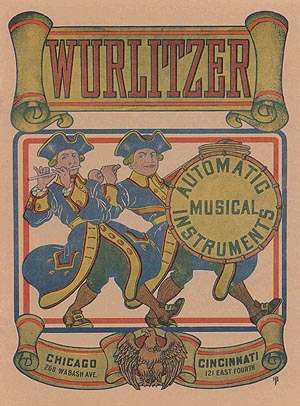 Wurlitzer Automatic Musical Instruments
This reprint of a 1908 catalog is a nostalgic look into the operations of the music giant at the turn of the century. Includes information about the company as well as many photographs and descriptions of early Wurlitzer music machines.

Soft cover, 48 pages
7 1/2" by 10 1/2" format
No ISBN No.

This book is out of print (very limited availability).

BK082 $19.95