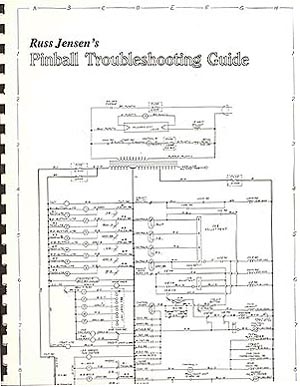 Russ Jensen's Pinball Troubleshooting Guide
The late Russ Jensen was one of the experts in the area of pinball machine repair and maintainence. This book imparts some of that knowledge in the areas of theory of operation and repair.

Spiral bound, 50 pages
8 1/2" by 11" format
No ISBN No.

This book is out of print (very limited availability).

BK077 $65.00
We're sorry, this item is sold out.