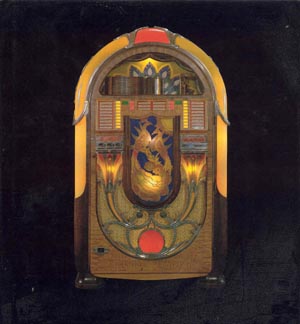 Jukebox, The Golden Age
An earlier work by Vincent Lynch and Bill Henkin. Page after page of fantastic color photographs of classic jukeboxes. A nice coffee table book (if you have a small coffee table).

Hard cover, 110 pages
7 1/2" by 8 1/2" format
ISBN No. 0-89581-035-2

This book is out of print (very limited availability).

BK064 $34.95