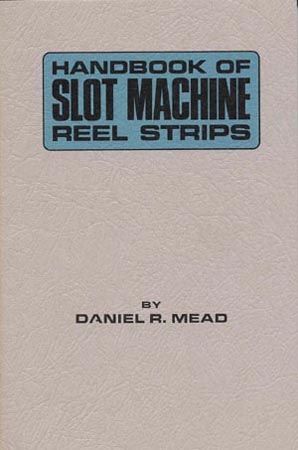 Handbook of Slot Machine Reel Strips
The late Dan Mead was very interested in the statistics of slot machine payout mathematics,
and this is the culmination of all his research.
An invaluable reference for the vintage slot machine collector.

Soft cover, 268 pages
5 1/2" by 8 1/2" format
ISBN No. 0-934422-11-7

This book is out of print (limited availability).

BK056 $17.95