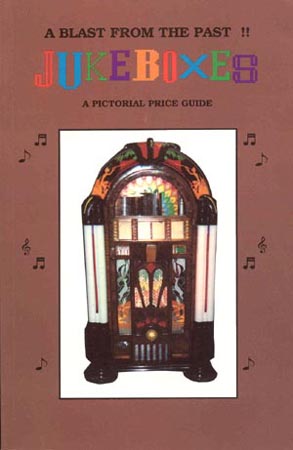 Jukeboxes, A Blast From the Past
Compiled by Scott Wood back in 1992, this book distinguishes itself from the others by being all in color. Created as a companion for jukebox hunting trips, it is still a great reference guide to the different models that are out there.

Soft cover, 126 pages
5 1/2" by 8 1/2" format
ISBN No. 0-89538-004-8

This book is out of print (very limited availability).

BK050 $24.95