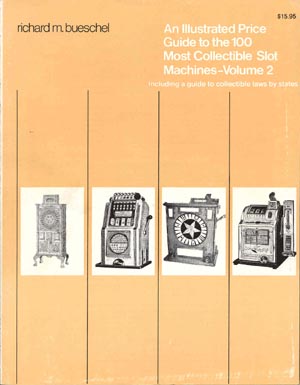 An Illustrated Price Guide to the 100 Most Collectible Slot Machines - Volume 2
The second in Dick Bueschel's slot machine book series. Fantastic reference source. This is the one of the four that is the most difficult to find.

Soft cover, 150 pages
8 1/2" by 11" format
No ISBN No.

This book is out of print (very limited availability).

BK048 $65.00

This book is also available autographed by the author Dick Bueschel.

BK048A $85.00